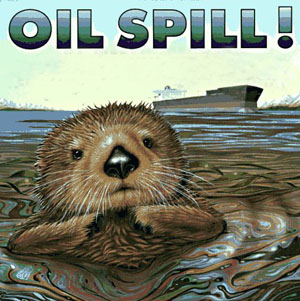 The Democratic Party of Virginia released the following earlier today.
Governor McDonnell: Drilling at any cost

Meets with oil execs while Obama administration takes prudent steps to prevent future tragedies.

The Democratic Party of Virginia is calling on Governor McDonnell to support President Obama's call to delay any new offshore drilling projects until a full understanding of the causes of this most recent disaster can be determined.  Both of Virginia's United States Senators,  Jim Webb and Mark Warner, have made it clear that they support the President's decision, and expect any lessons learned from the Gulf tragedy to be incorporated into federal regulations that would govern offshore energy production off Virginia's coast. Yet Governor McDonnell continues to declare unrealistic goals for when drilling should begin and he appears to ignore the safety and environmental considerations that the recent disaster in the Gulf of Mexico has brought to light.

"Some Virginia leaders are reconsidering their support for drilling off the state's coast after a fatal well accident in the Gulf of Mexico, even as Gov. Robert F. McDonnell continues to lobby aggressively to drill for oil and natural gas without delay," the Washington Post reported today. "McDonnell (R), who has made drilling off Virginia's coast one of his administration's top priorities, flew to Houston on Monday to tout the benefits of offshore drilling at an industry-sponsored conference." [Va. officials reconsider support for drilling after gulf oil accident, Washington Post, Tuesday, May 4, 2010; A10]

And in an interview on WTOP Radio on April 27, Governor McDonnell stated, ""This is certainly a setback, but I certainly continue to be dedicated to making us first to drill, 2012 at the latest, and over the next couple years these safety and environmental issues will be addressed."

"Governor McDonnell's misplaced priorities have struck again – and this time it's our environment that is at risk," said David Mills, Executive Director of the Democratic Party of Virginia.  "When responsible leaders learn of relevant new information, they adapt their positions.  Senator Webb and Senator Warner have agreed that the President's call for a delay on new projects is the responsible course of action until the cause of the tragedy in the Gulf is determined — yet Governor McDonnell continues to push for unrealistic timetables."

Mills further stated, "Just last night, Governor McDonnell was in Texas rubbing elbows with oil industry executives as they discussed the profits to be had from offshore drilling. A spill of this magnitude off Virginia's coast would devastate our coastal economy and endanger the effectiveness of the world's largest navy base at Norfolk. A responsible leader with the right priorities for Virginia would join Senators Webb and Warner in their commonsense approach. "
Very well said by the DPVA!
I've said it before and I'll say it again, Priorities Bob, Priorities. The responsible thing to do is take a step back and pause. Throughout this debate, we've been repeatedly told how safe offshore drilling was and how any fear was unfounded. Clearly this is a huge issue now and the safety of such rigs must be looked at more carefully.
McDonnell is more concerned in assisting the oil industry fat cats than Virginia businesses and workers who rely on a strong coastal economy. Imagine what kind of hit a spill like this would be to Virginia's tourism industry that relies so heavily on state beaches ($19.2 billion industry, 210,620 jobs) or its fishing industry ($1.23 billion in output sales, $717.4 million in value-added income and 13,015 jobs). This doesn't even take into consideration the negative environmental impact to our wetlands, wildlife and aquatic life or water quality. Oh yeah, the U.S. Navy is also deeply opposed to drilling.
Could you imagine the impact that a spill would have on our economy?! I cannot even begin to imagine.
Given the immense risk of drilling, one has to wonder is it worth it? The Virginia Conservation Network's data clearly suggests no.
The Atlantic OCS has significantly less recoverable oil and gas reserves than any other OCS region, with an estimated 3.82 billion barrels of oil and 36.99 trillion cubic feet of natural gas. At current rates of consumption, the entire Atlantic OCS would supply the U.S. with only 6 months worth of oil and 18 months worth of natural gas; Virginia's offshore supply of oil and gas would last less than 7 and 18 days, respectively.

Meanwhile, four times more gas and oil is available in areas already open to drilling than in waters protected by the moratorium, and the industry is using only a fraction (18-20%) of what it already has access to. These unused areas could produce an additional 4.8 million barrels of oil and 44.7 billion cubic feet of natural gas each day, nearly double current domestic oil production.
Weighing the effect such a spill would have on our economy against any potential benefit, I would have to say that drilling doesn't seem worth it to me. Regardless, the only course of action right now should be to pause and reassess. This decision is far too important to be made rashly and the consequences too great. McDonnell should follow the lead of Senators Warner and Webb and put commonsense above ideology.