On August 30, 2011, the Stafford County Registrar certified those candidates, in Stafford, who qualified to be on the ballot in the November 8, 2011 general election.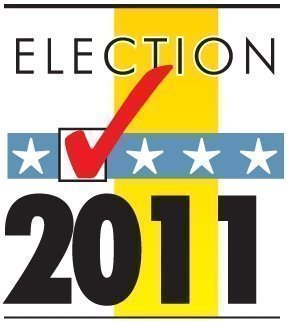 For those interested, here's a quick rundown of the results.
The Commonwealth's Attorney race will see Timothy W. Barbrow (I-Stafford) taking on Eric L. Olsen (R-Stafford). To me, this is the race to watch this year. This is the first time in 72 years that a Chichester isn't on the ballot for this office and it should be very competitive, especially after Olsen's missteps and controversies (see "Law & Order-gate", the Switz donation and swirling residency questions). Not to mention the huge amount of buzz around Tim's candidacy and the fact that he is garnering, from talking to folks in the legal community, a pretty wide swath of early bi-partisan support.
The Sheriff's race will see retired Prince William County police detective Chuck Feldbush (I-Stafford) taking on incumbent Charles E. Jett (R-Stafford).
The other constitutional offices up for election are all one-horse races:
Soil and Water Conservation Director Tri-County/City District: Mike Lovitt (I-Stafford)
Treasurer: Laura M. Rudy (R-Stafford)
Commissioner of Revenue: Scott A. Mayausky (R-Stafford)
It's amazing that after all of the county's accounting problems that Rudy went unchallenged for treasurer. Here's hoping for a write-in campaign against her.
In a bit of a surprise, Jack R. Cavalier (I-Griffis-Widewater) will look to re-capture the Griffis-Widewater supervisor seat that he lost 4 years ago to Bob Woodson (D-Griffis-Widewater) – who has chosen not to seek re election. Although, he'll first have to get past O. Keith Angle II (R-Griffis-Widewater) and Fred C. Sweat (D-Griffis-Widewater) to win. This should be an interesting race.
The school board race in Rock Hill district is quite intriguing in that Heather H. Stefl (I-Stafford) is challenging incumbent Patricia A. Healy (I-Stafford). Both are Republicans; however, Patricia Healy has been an ardent supporter of our schools and is deeply respected by Democrats, Republicans and Independents – including me.
Stefl on the other hand represents the Tea Party wing of the Republican Party and serves as the treasurer of the Stafford County Republican Committee.
Stefl actually started out this campaign cycle serving as Jason Pelt's (R-Stafford) campaign manager, as he sought the republican nomination for Commonwealth's Attorney against Eric Olsen. Pelt understood that family came first, despite his political ambitions – which was something that Stefl couldn't understand. So, Pelt parted ways with her.
I respect Pelt for putting family first. The fact that Stefl couldn't balance family with politics tells me that she is incapable of balancing the well being of our children with her own political ambitions. It's that simple. Healy is clearly the better choice on so many levels.
Here's a summary of who else qualified for the remaining races:
George Washington Supervisor: Charles Latimer (D), Robert M. "Bob" Thomas Jr (R)
George Washington School Board: Byron K. Hinton (I), Dewayne McOsker Jr (I)
Rock Hill Supervisor: Dean D. Fetterolf (I), Cord A. Sterling (R)
Griffis-Widewater School Board: Dana H. Reinbolt (I)
In the coming weeks, I'll try and cover all of these races in some detail.