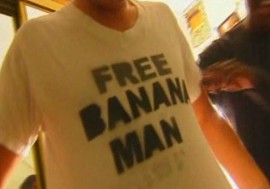 UPDATE: In addition to what appears below, apparently Principal Spillman was hired for a job at Strasburg High School and resigned 15 days later. What happened? What did they find? The plot thickens.
Karen Spillman is no stranger to controversy. Or for that matter effecting heavy-handed responses to benign, innocent situations—like when a reporter for a community newspaper stopped to write a feature story on…baby ducks.
Ten years ago, the current Colonial Forge High School Principal ran Woodbridge High School in Prince William County. From FreedomForum.org:
Reporter Kelly Campbell went to [Woodbridge High School] last week to finish up a feature on baby ducks and wound up in handcuffs and cooling her heels at a police station.

Students no doubt will be heartened to see someone besides themselves suffer under "zero-tolerance" policies afflicting the nation's schools these days. But the reporter's arrest raises legitimate questions about the ability of the press to perform its constitutional role and about the dismissive attitude of many government officials toward public accountability.

It all started when a photographer for the Potomac News in Prince William County, Va., saw a young person with a duckling at a baseball game last week and took a photo. She found out that the duck was part of a class assignment at Woodbridge High School.

In reporting a story to go with the photo, Campbell learned that biology teacher Douglas Pinion had 100 students take home two-day-old ducklings in an experiment about how they might "imprint" on the humans. She also encountered wildlife experts and some students and parents who expressed concerns about the welfare of the ducks. Her calls to the school to get further information were not returned. So she went to the school, where Principal Karen Spillman invited her into her office for an interview.

Shortly after the interview began, Spillman suddenly called it to a halt. The reporter wanted to know why. During the back and forth between the principal and the reporter, a man wearing a high school marching band jacket entered the principal's office to say he was leaving for the day. The principal asked him to wait because she might need help removing the reporter, even though she had not asked Campbell directly to leave. Before Campbell could leave willingly, the man took her by the arm and started ushering her out.

Campbell recounted later: "I said, 'What are you doing?' and he said, 'Arresting you.' I said, 'Who are you?' " At that point, the man pulled up his band jacket to reveal a county police logo on his knit shirt. John Chapman, a Prince William County police officer, was on duty at the school, wearing what a department spokesperson termed "a relaxed uniform."

Officer Chapman handcuffed the reporter and took her to the police station, where she spent two hours before being charged with misdemeanor criminal trespass and driven back to her car at the school. Her editor and publisher had come to the station but were not allowed to see her.

"Our reporter was caught off guard by the principal ending the interview," said Campbell's editor, Susan Svihlik. "Expressing surprise and hesitation is not against the law, nor is it trespass."

After the arrest, Kelly Campbell went back to the newsroom and wrote her baby ducks article, which was published in the Potomac News on June 8. The next day, a story about her arrest, written by a newsroom colleague, appeared in the newspaper.

Campbell is scheduled to appear in court July 31 on trespass charges carrying a penalty of up to a year in jail and $2,500 fine.

Leaders of state and national press organizations quickly issued statements of concern about the arrest.

Louise Seals, president of the Virginia pro chapter of the Society of Professional Journalists and managing editor of the Richmond Times-Dispatch, noted that press relations with education and police officials in Virginia are usually quite good. She expressed hope that this issue could be resolved without going to court. The state SPJ will support the Potomac News reporter in her legal fight if necessary, Seals added. "A reporter has to be able to ask questions without fear of being arrested."

"We hope that this was a one-time error of judgment that won't be repeated," said Ray Marcano, SPJ's national president and assistant managing editor at the Dayton (Ohio) Daily News.

"Reporters simply should not be arrested for doing their job," said Lucy Dalglish, executive director of the Reporters Committee for Freedom of the Press. "Apparently, Ms. Campbell was arrested for doing what all good reporters are trained to do. She was thrown in jail for asking: 'Why?' "

The arrest of Kelly Campbell while interviewing a high school principal for a relatively innocuous story is just one more in a string of recent examples of public officials' hostility toward journalists trying to keep the people informed about their own government.
Dr. Spillman later served as Associate Superintendent for Prince William Schools. She left the system in 2004.
It appears she is still (ducking) questions. Dr. Spillman has yet to respond to a letter sent earlier today by the legal director of the Virginia ACLU. Stafford County Schools spokesperson Valerie Cottengim told the Free Lance-Star that [they} are reviewing the ACLU letter.
So…if it walks like a duck, if it quacks like a duck, it must be a high school principal with the leadership style of a banana-republic dictator.
What else is there about Principal Karen Spillman that we don't know?
Don't forget to sign the petition to Free Banana Man here.