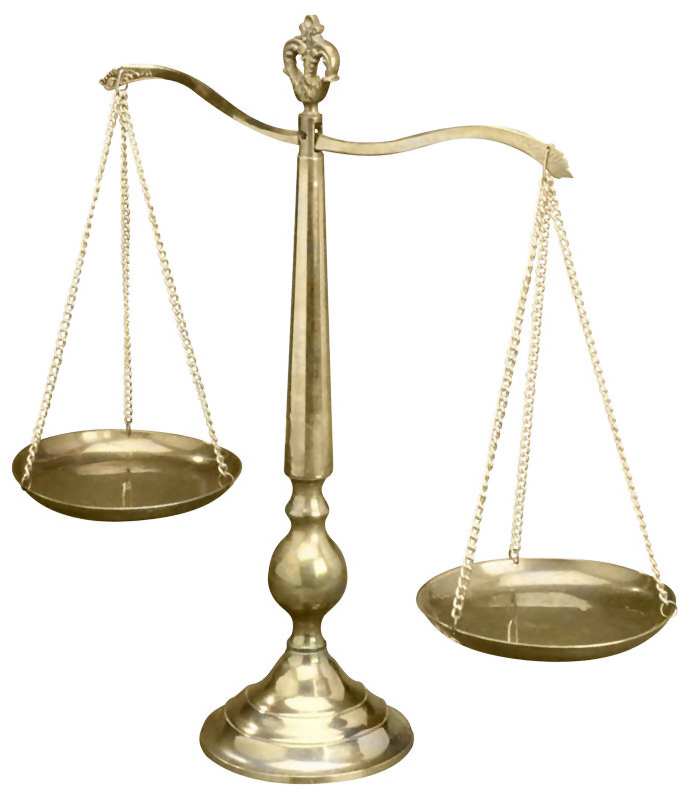 This afternoon Eric "Law & Order" Olsen was in court to answer questions on whether he was a resident of Stafford County and, thus, eligible to run for Stafford County Commonwealth's attorney.
Prince William County Judge Lon Edward Ferris, Stafford County judges had recused themselves, indicated that he was prepared to immediately move forward and hear the case. He advised Olsen that he had a right to a jury trial. Olsen said he was prepared to move forward, without a jury trial, and have the case heard by the judge but had some procedural concerns (we'll get to this in a minute). That was one of the more comical parts of the entire hearing. We've heard Olsen time-and-time again suggest that jury trials are the only fair way to go. What a hypocrite. We'll have more to say on jury trials in a separate post.
Of note, David Johnston's attorney, John L. Bauserman, Jr., presented the court with new allegations. As we mentioned previously, Olsen switched his voter registration in September of this year to 133 Onville Road. Bauserman said that he had been presented evidence by a private investigator that Olsen's supposed neighbor, at that address, had never seen anyone come or go from that property. He also said that they had also been provided information that the electricity meter was not active; thus, suggesting that the home didn't even have electricity. He argued that in order to present the merits of the case that he would need to be able to call witnesses. If they were to move forward today, he wouldn't have the ability to call any witnesses.
Olsen then argued that he wasn't aware that the judge had actually issued the Writ of Quo Warranto, based on the petition to do so, and began challenging it on procedural grounds. At times he was so nervous that you could see him visibly shaking.
During his arguments on the procedural matters, he protested the merits of the case quite loudly. At one point Olsen protested so loudly that the judge told him to return to the law challenging the procedural issues. Olsen seemed extremely angry and seemed to present the opinion that no one should have the right to challenge him. Would an innocent person try to get a case thrown out on procedural grounds?
The two major procedural issues had to do with standing and the filing time. Olsen argued that Johnston didn't have standing to actually file the petition and that such a petition couldn't even be filed until after the election. Bauserman believed that his client did have standing and that the law makes clear that such a petition must be filed within 30 days of an election.
Ultimately, the judge ruled that Johnston did not have proper standing to file the petition and that such a petition couldn't be filed until after the election. On standing, it's my understanding (I'm not a lawyer) that the judge ruled that the only person that could file such a petition would either be the Commonwealth or an opponent of Olsen's in the election. That would mean that Olsen's opponent, Tim Barbrow, would have to file something.
Based on my conversations with some attorney's, they aren't completely sold on the standing or filing ruling. It's quite possible that Bauserman will appeal it. Personally, we feel, that Barbrow should file something right away. Voters deserve to know the truth!
I just can't believe that a voter in Stafford County doesn't have standing to actually file such a petition in court. Why should we, as a voters and residents of the county, not be able to challenge a candidate's residency for a constitutional office to represent Stafford County? If you live in Stafford County, don't you have a vested interest? After all, why should he be allowed to appear on the ballot, if he doesn't live in Stafford County?
The merits of this case were never given a hearing. Stafford County voters deserve to hear all the evidence, not after an election but before. Olsen has displayed a disturbing pattern, throughout this campaign, of thumbing his nose at the law (e.g. trademark infringement, accepting campaign contributions from a foreign national, not listing his campaign headquarters on his campaign financial disclosure forms and this continued issue of residency). An innocent man doesn't hide behind procedure. Is this what Stafford County voters should expect from him, if elected. Let's hope that it doesn't come down to it.
Stafford County voters deserve a Commonwealth's Attorney that displays integrity and trustworthiness at all times. While the legal wrangling continues, Stafford County voters can take care of business on November 8 by electing Independent candidate Tim Barbrow to this critically important position!