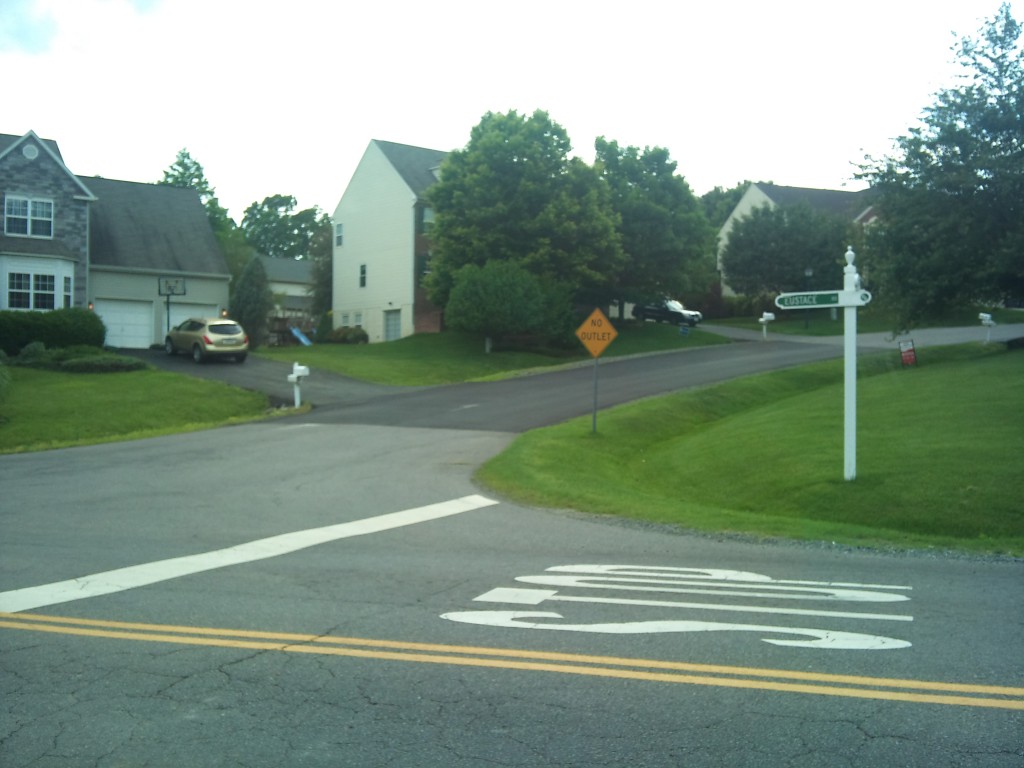 Glad to see that SOMEONE is getting help from VDOT. Yes, that's Mark Dudenhefer's (R-VA-2nd) (a.k.a. Mudslide Mark) house on Legal Court in North Stafford (the one with the car backed into the driveway). And yes, he got VDOT to completely repave the area in front of it. As you can see, VDOT also paved a small portion in front of his next door neighbor's property. But still…
Between having the 2nd house district line drawn less than 30 feet from his property line—to getting VDOT to spend money it doesn't have budgeted to completely repave the part of the street in front of his property—we know at least one person is benefiting from Mark Dudenhefer's incumbency…MARK DUDENHEFER!
And OBTW, nice vote last night Delegate Dudliness.