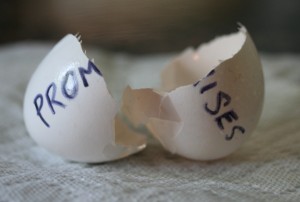 February 5, 2013 — It's been a year since Spotsylvania's new GOP majority has taken over the reigns of government. They promised big things: refunds to taxpayers, new industries, new jobs, tax cuts, more money for schools and public safety, more transparency, higher ethical standards, the sun, moon and stars…. Actually, they didn't promise those last three things, but they might as well have. Let's see how they've done so far….
First, the four GOP amigos – Ann Heidig, Paul Trampe, David Ross and Tim McLaughlin – pride themselves as strong, Tea Party conservatives who complain that government is the problem, is too big, spends too much and must be wrestled to the ground and tied up so it can't bother us anymore. Typical Tea Party stuff. What they don't tell you is that ALL of them were (Heidig is a retired government employee), or still are government employees. Furthermore, as they brag about their plans to chop government spending, with their new government job on the Spotsylvania Board, they now receive two or three government paychecks – plus benefits and reimbursements! Sweet! Government has been berry, berry good to them….
Well, you say…we have lots of government employees around here, so it's unfair for you to point that out. Okay, you're right. I'll turn a blind eye on their employment status and hypocrisy and just look at their record so far. Remember that refund they promised? Well, they spent it. Remember the jobs they promised? The county may get 10 full-time and 40 part-time, minimum-wage jobs with the proposed Dominion stock car racetrack in Thornburg. How about school funding? They held the funding and are now micromanaging the school budget, much to the dismay of the elected School Board. Public safety? After criticizing the last Board for its improvement plan, the new Board adopted it but delayed funding the full implementation of it. And so on… Lots of talk, promises, smoke and mirrors — and very little action.
One area in which they have succeeded is repeatedly violating the County's Code of Ethics. More on that in my next blog post….