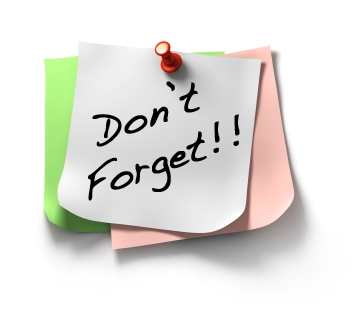 If I were Paul Milde (R-Aquia), I'd too want to forget all about the $40 Million public safety radio communication system. I recently wrote about how bad of a deal this was for Stafford taxpayers.
At last night's Board of Supervisors meeting, the board was presented with an updated Telecommunication Plan – which was to be voted on as an amendment to the Comprehensive Plan.
Director of Planning and Zoning, Jeff Harvey, got things started by presenting the key points of the proposed Telecommunication Plan – which is meant to address broadband communication in its various forms and the guidelines for placement of towers throughout the county. Of particular note, the plan "encourages the placement of telecommunication towers on county owned properties."
What ensued was an unexpected discussion on tower leases and the public safety radio communication system between Anthony Romanello and Paul Milde.
Milde wondered whether it was "legal" for the county to be in the business of building towers and leasing towers to individual users.
Romanello said, "We certainly could have as part of our public radio communication system. The direction from the board, which was probably six years ago now, was no new towers. So we made a conscious decision to work with the existing infrastructure that was in the county, which is why were in most cases we are leasing."
Milde then realizing that he had stepped in it shot back to Romanello that he wasn't talking about the public safety radio communication system. If I were Milde, I'd try to avoid talking about this at all costs. After all, he voted for Sheriff Jett's outrageous deal in the first place.
Romanello responded by saying that "I understand that but that would have been an opportunity to go into that business and then to have leased out that space or the existing capacity to the private sector."
As I've previously noted, Supervisors including Milde and Mark Dudenhefer (R-Garrisonville) had previously directed the consultant to "only consider the existing shorter towers [(existing infrastructure)] rather than a potentially less expensive option with fewer taller towers." Cost containment was not a requirement.
I'm not suggesting that we should have built the towers on county-owned land, but no consideration was given to cheaper options. Romanello's quote suggests that had we built the towers and leased out any remaining capacity to the private sector that we could have generated revenue for the county. Instead, we negotiated many "sweetheart" long-term leases with outrageous annual escalation rates. What an outstanding job by Sheriff Jett, Milde and Dudenhefer.
I had previously noted my opposition to the way that the radio system was financed – through more expensive Lease Revenue Bonds versus cheaper General Obligation Bonds. Lease Revenue Bonds guarantee repayment from the revenues generated by a specific revenue-generating entity associated with the purpose of the bonds. In Romanello's example, leasing out excess capacity on the towers would have generated revenue; thus, a case could have been made for these more expensive bonds, if the revenue generated was enough to justify them. However, I still believe voters should have had a say on a procurement of this size.
Where was Milde's curiosity when he was voting in favor of the public safety radio communication system in the first place? Milde "doesn't know what the tower owners are charging per spot"? Obviously he has a short-term memory. Let's review a few examples of what he voted for.
The Thorny Point tower site is costing us $57,000/year with a 15% escalation rate every five years and the Powell tower site is costing us $51,000/year with the same escalation rate as Thorny Point, as a few examples. Let's not forget that the Free-Lane Star is earning $1.3M from us for one of the towers over the next 30 years (hmm, I wonder). I've also been told that the Free-Lance Star had been approached for many years by many parties to lease this tower and those parties were repeatedly turned aside. I guess Jett and company offered them a deal that they couldn't refuse.
I never cease to be amazed. Thank goodness voters have other options this year: Chuck Feldbush (I-Stafford) for Sheriff, Tim Barbrow (I-Stafford) for Commonwealth's Attorney and Dean Fetterolf (I-Rock Hill), Charles Latimer (D-George Washington) and Fred Sweat (D-Griffis-Widewater) for Supervisors.