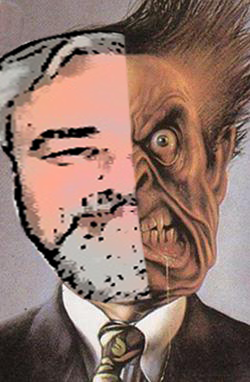 Happy New Year…especially to Mark Cole, who starts his new job this month as Spotsylvania County's deputy administrator. I wish him much luck, for he will soon find himself frustrated with the inadeqacies of the General Assembly, where Mark Cole also starts his other job this month as Delegate.
Mark Cole, deputy county administrator…. Meet Mark Cole, member, House of Delegates (R-88). I don't know what kind of administrator Mark Cole will make, but I do know what kind of Delegate he has been, and other than advancing a right wing social agenda, putting guns in bars and churches, and making laws that keep people from voting, Mark Cole has done nothing to help counties and local governments with managing their affairs, especially budget and transportation issues. Nothing.
Delegate Mark Cole knows how to say, "No!" very well, which seemingly appeals to the majority of people in the cushily-gerry-mandered 88th district, who keep sending him to Richmond. It will be interesting to see how that stingy, paternalistic attitude appeals to deputy administrator Mark Cole.